For the 2020 and 2021 Seasons we are delighted to have Eythorne Building Contractors as our Main Club Sponsor.
Eythorne Building Contractors has been an established family run business for 18 years, a well-respected Company within the local communities and the construction industry. They pride themselves on employing highly skilled tradesmen and an outstanding quality finish, specialising in small to large developments, new builds and existing dwelling projects, in and around the South East Kent area. This agreement will see Eythorne Building Contractors become a main sponsor of the club's playing shirts as well as featuring on our social media outlets, website, newsletter and fixture card.
Link to website: https://ebc-ltd.co.uk/  Contact by phone: 01304831685  Contact by email: [email protected]

Meridian Financial Planning Ltd is a financial advice firm based in Whitfield, Dover, Kent offering  financial advice to both individuals and corporate clients. We advise clients in the areas of Investments, Pensions, Mortgage arrangements and Protection. We also advise and administer small company group pension schemes. As a company we are committed to providing advice to clients based upon simple core values of honesty, integrity and professionalism. We take time to build a rapport with our client to be able to establish specific solutions to their needs. Our team of advisers have many years of industry experience having all worked within the Financial Sector before coming together at Meridian Financial Planning Ltd.
Link to website: https://www.meridianfp.co.uk/ Contact by phone: 01304 820220  Contact by email: [email protected]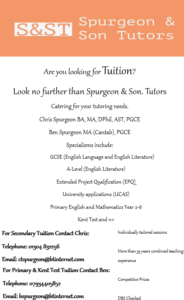 Spurgeon and Son. Tutors are a local tutoring organisation. Between two expert and highly qualified local tutors, they cater for Primary, Kent Test, English GCSE, English A-Level and EPQ Tuition.
With over 30 years of teaching experience between them. they plan personalised and specific sessions to suit the specific needs, abilities and requirements of your child.
Contact Chris (GCSE English Literature and Language, A Level English Literature & EPQ Qualifications) by phone: 01304 832256 or by email: [email protected]
Contact Ben (Primary English and Maths & Kent Test Tuition) by phone: 07934405852 or by email: [email protected]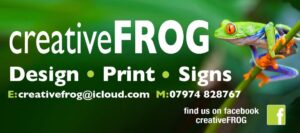 A local company, who specialise in designing, printing and signage, Creative Frog are one of our longest standing sponsors. Printers of our own Fixture Card, we would highly recommend the quality and standard of their work. They can support individuals and business with logo design, business cards, postcards, leaflets, flyers, stationary, reports, brochures, posters and banners!
Link to website: http://www.creativefrog58.co.uk/  Contact by phone: 07974828767 Contact by email: [email protected]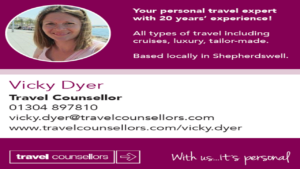 I'm a travel agent and I love it! My passion for travel and almost 20 years in the business enables me to create the perfect trip. If it's a holiday you're after then I can help. With support from our Head Office and our award winning technology I'm able to build simple or more complex itineraries that meet your needs exactly.
What sets me apart from the rest is the level of service and attention you'll receive, I get to know my customers and this is shown in my consistently high Customer Service Score. We want to make things as easy as possible for you so every holiday I book is 100% financially protected and we have a 24/7 Duty Office to help whilst you are away. My office is based at home so I'm happy to be available outside normal office hours too.
Link to Website: https://www.travelcounsellors.co.uk/vicky.dyer Contact by phone: 01304897810 Contact by email: [email protected]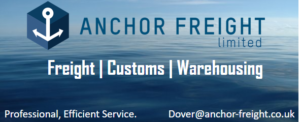 Anchor Freight has evolved from one of Scotland's leading forwarders to the UK's most driven and experienced independent shipping, logistics and warehousing specialists. They have been operating since 1997 and, over the years, have developed a diverse portfolio of unique and customised services. Backed by their extensive global network of agents and partners, their experienced team of freight professionals have built an excellent reputation for delivering innovative freight solutions coupled with competitive rates.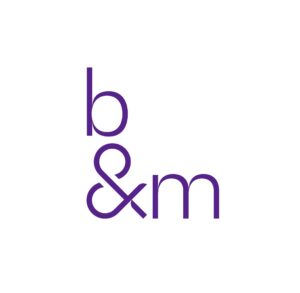 b&m have been providing Construction Consultancy services across the South East for over 35 years; gaining vast knowledge and skills along the way. With Quantity Surveying at their core, their wide range of services have proven indispensable to our clients and peers alike. Based in Canterbury Kent, they tailor their services to the clients they work with, so whether it's Quantity Surveying or Project Management; Employer's Agents or Clerk or Works; they can provide excellence from concept to reality.
Link to website: https://wearebandm.co.uk/?fbclid=IwAR2WOFOoqRIKAlzd0qnLmiE2ot7qIEtQ5bRae5_41UR0r2idiafLKUuA8zE Contact by phone: 01227471186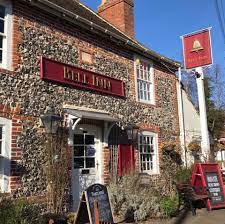 The Bell Inn is Shepherdswell's perfectly located pub and we are delighted to welcome The Bell Inn to the club as one of our new sponsors! For the all details see below, thanks to Jo for her support- we are, as always, incredibly grateful!
Contact by phone:
01304830661
Martyn Hewett is a village-based, local Solicitor, who the club would recommend without hesitation. Please see the advert above for more details, we are, of course, delighted to welcome Martyn to the club and are incredibly grateful for his support.
Contact by phone:
01304831888
Contact by email:
[email protected]
Interested in Sponsorship?
As a club we are always interested in hearing from prospective sponsors. We have a diverse and interesting range of packages available, be it sponsoring a particular element of the club or general sponsorship in exchange for advertising and featuring on our social media channels. If you are interested please either email the club (via [email protected]) or contact a committee member directly, details can be found via our About Us page.